Bio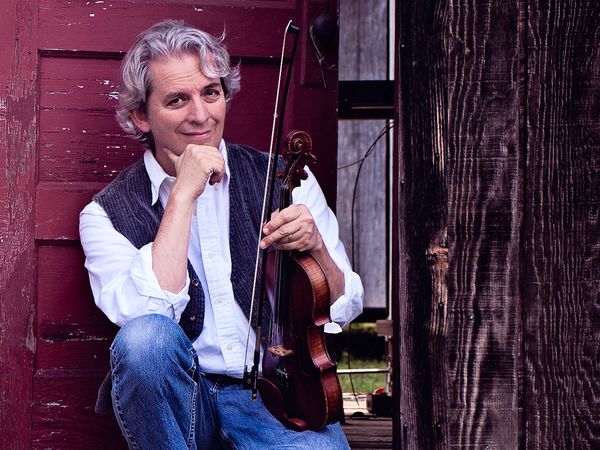 Kenny Jackson is known in the world of American traditional music for his fiddle, banjo, and guitar playing. Featured in the May 2015 issue of Fiddler Magazine, Kenny has been called "one of the finest old-time musicians active today" (Old-Time Herald), and "a fiddler's fiddler whose playing has depth, nuance, and layers of subtlety along with fire" (Erynn Marshall). Kenny's interest in traditional country and folk music was inspired by early memories of music played and sung at family gatherings, and his first serious instrumental pursuits were banjo and guitar. The charms of old-time fiddling eventually drew him down another rabbit hole, however. He pursued fiddle music avidly, especially from Kentucky, West Virginia, Virginia, and North Carolina sources, with an occasional foray elsewhere. His schooling included visits with elder masters, uncounted hours of deep listening to the old field and commercial recordings, years of informal sessions with some of the most accomplished old-time musicians around, and tons of woodshedding. And at some point, his playing morphed from the merely imitative to truly personal expression. 
In the mid-1980s Kenny did a stint touring as guitarist/singer with acclaimed old-time musicians Brad Leftwich and Linda Higginbotham. Over the ensuing years, Kenny co-founded, performed, and recorded with top-notch string bands The Rhythm Rats (with Paula Bradley and Whitt Mead), Big Medicine (with Joe Newberry, Jim Collier, LaNelle Davis, and Bobb Head), and The Bow Benders (with Erynn Marshall, Carl Jones, and Bobb Head). In addition to his instrumental and vocal abilities, Kenny is a tunesmith who contributes fresh fiddle music to the tradition, and on occasion, he's been known to show his hand as a songwriter. Over the decades in his several bands he has performed at major festivals, concert venues, dances, and a few dodgy dives. He has also appeared on notable radio and tv broadcasts including A Prairie Home Companion. Kenny is also an experienced teacher who believes in the importance of passing along his knowledge and who has taught many aspiring musicians in private lessons as well as at workshops and music camps around the country over the last thirty-five years.
Kenny's discography includes two solo CD projects (Over the Mountain and The Shortest Day), three CDs with Big Medicine (Too Old to Be Controlled, Fever in the South, and Pine to Pine), and two with the Rhythm Rats (Pretty Crowin' Chicken and I Believe I'll Go Back Home), as well appearing on several compilations.